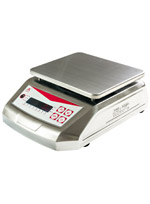 Toms PWT MR Scale Checkweigher
A truly waterproof scale with IP-68 rating certified by SGS constructed from the best 304 Stainless Steel Housing. Featuring a Water-proof Rubber keypad, an all sealed PCB design with Ventilated Ring for Load Cell. There is a double display with an Easy-to-read backlight LED display.
Ideal for applications including high humidity surrounding of food or seafood markets, food processing factories, delicatessens or any other use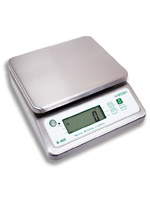 Marsden B-400 Checkweigher
The Marsden B-400 is a Trade Approved stainless steel bench scale with a choice of capacities and graduations. The scale is IP67-certified meaning it has protection against moisture and dust - therefore can be regularly wiped down to keep clean and hygienic. This easy to use, lightweight scale is powered by 4x AA batteries or via the AC adaptor included. The B-400 is perfectly suited for weighing to determine a price - for example in fishmongers, bakeries and butchers shops. We also recommend the B-400 for industrial kitchens and food factories for weighing ingredients and produce.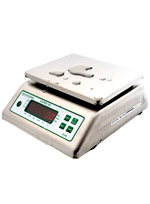 Marsden B-100 Waterproof Bench Scale
The Marsden B-100 Bench Scale is one of our best-selling stainless steel scale. Truly waterproof, its IP68 rating means it can withstand some of the most punishing environments, and can be hosed down at the end of the day. It is powered by internal rechargeable battery (providing at least 40 hours' continuous use), and has a choice of capacities from 3kg x 0.2g to 30kg x 5g.
This scale complies to Reg (EC) 1935/2004 (Materials and Articles intended to come into contact with food).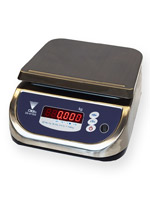 Digi DS-673SS Waterproof Bench Scale
The DS-673SS is a Trade Approved, IP68 stainless steel bench scale.. This is a premium product by Digi that can be used on wet, damp or dusty environments, can be washed down, and provides Legal For Trade weight readings.
The stainless steel DS-673SS is easy to use and built to last. Simple Tare and Zero functions as well as a bright red LED display and rechargeable battery (providing 40 hours' use between charges) make it a popular choice in labs, hospitals and food factories.